Leading Dental Technology
Patterson connects you with smart technology and equipment that streamlines your practice efficiency. The Patterson Technology Center (PTC) is staffed with the industry's most knowledgeable, highly skilled support specialists dedicated to providing unrivaled service and support to help you get the most out of your technology.


Learn about our PTC Learn more about our Technology
The PTC has more than 400 technical support specialists
Support Specialists field over 5,000 calls every day
90% of support calls are resolved during the initial call
8,352 staff training and certification hours per year
Unrivaled TechEdge Equipment Repair and Service
Whether you need assistance with installation, training, equipment repair or preventive maintenance, our highly-skilled techs are ready to help you in person, over the phone, or online.

In fact, we have 14 local TechEdge service technicians here in St Louis ready to assist with any needs—today. With Patterson you can rest assured we're dedicated to keeping your practice operating smoothly day in and day out. Now that's quality service. That's the Patterson Difference.

See our National Repair Center services Learn about our Preventive Maintenance Program
Need equipment repair or technical service? We're here for you.
Patterson Revolve Software Suite
A successful dental practice revolves around a connected, personalized software system. From increasing production and elevating your patient experience to expanding locations, you can do it all with the Patterson Revolve Software Suite. We provide you with an expert team of advisors and support staff who can help guide you through choosing the right system for managing everything from patient records to production speeds with ease. Get started today by contacting us, so our experts can answer any questions you have.


See the benefits of Revolve Learn More About Revolve Software Suite
Discover our practice management software benefits
Personalized software tailored to your office needs
Broad portfolio of 25+ integrated software solutions
One point of contact for all your software support
In-person and remote software training options
Single platform system for all your data and digital images
One consolidated record for each patient
Easy, digital processing and paperless workflows
Opportunity to earn Patterson Advantage rewards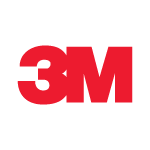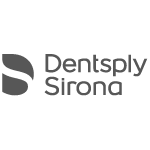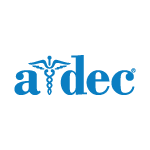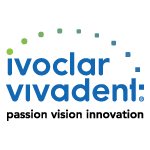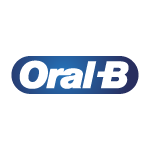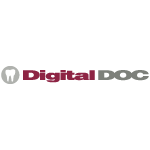 Best-in-Class Dental Products, Equipment and Distribution
Patterson Dental is committed to being the go-to resource for dental professionals. We specialize in sourcing a complete range of everyday dental essentials, specialty products, and innovative equipment that dentists need to run successful businesses. Our extensive list of industry leading manufacturers grows daily, and we work with strategic partners to develop proprietary products and solutions for our customers. Patterson promises you'll always get what you need with unparalleled service, integrity, and quality—with the industry's most efficient delivery speed and logistics.


Become a Patterson Dental Customer
Already a customer and want to place an order?
We serve up to 95 percent of our customers with one-day ground delivery service
Each day, we process 18,000+ orders and 35,000+ packages with over 99 percent accuracy
One of every two UPS trucks on the road is delivering a Patterson package
Patterson has over 75 fulfillment centers strategically located across North America
Patterson provides 130,000+ dental products, equipment and digital solutions
Patterson supplies inventory from over 500 industry-leading manufacturer partners
Custom Dental Office Design
If you're looking to remodel, expand or build a new dental office, we have the experience and expertise needed for every project. We take care of all intricacies from designing and planning out an operatory update to building a new practice from scratch.

We're committed to finding the right solutions and supporting your practice every step of the way– through planning, design, installation, implementation and support, so that you can feel confident in your practice investment.

Learn More About Our Office Design Services
Patterson Dental Financing Services
From complete practice financing to funding office design or equipment purchases, we work with you to assure that your financing needs are met and with the best rates possible. Whether you're thinking about modernizing your current dental practice or funding a new practice, we will guide you in choosing financial solutions tailored specifically for your business goals.

Our finance services are fast, easy, and hassle-free. No down payment required, no prepayment penalties, and flexible contract lengths.

See the benefits of Patterson Financing Learn More About Our Financing Services
Advantage Rewards
Don't miss out on the benefits you deserve. Join now and start earning rewards for things your practice already buys every day.

Enroll Now to Start Saving
Savings
✓ Savings on technical support
✓ Exclusive promotions
✓ Service discounts  
Rewards
Earn Advantage Dollars on purchases and apply these to equipment, software, support and much more
Service & Support
✓ Priority scheduling
✓ Member-only technical support line
✓ Superior response time